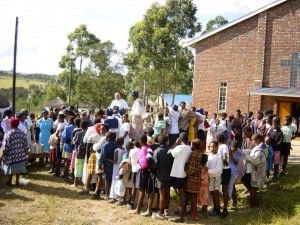 Over the past three decades, the Lord has used the Koskys to establish several major ministries and many smaller ministries in the Transkei. As the ministries grew and multiplied, Kelly was looking for an umbrella ministry under which all the associated ministries could exist. As a result of several years of prayer, African Christian Ministries (ACM) was established in 2009.
Many independent ministries look to Kelly for guidance and oversight. These smaller ministries have expressed a sincere desire to be directly related to Kelly, while still maintaining their autonomy. To facilitate this relationship, the smaller independent ministries are allowed to come under the umbrella organization of ACM.
ACM is registered in the Republic of South Africa under the Companies Act, No. 71 of 2008, and as incorporated as a nonprofit company (NPC). In addition, ACM is recognized as a nonprofit organization by the South African Department of Revenue.